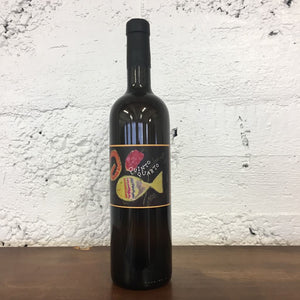 $42.30 in a mixed six using the code 6OFF6!
This is a stunning skin-fermented Pinot Grigio / Malvasia that has been released in the qunito quatro  range by Franco Terpin. Fermentation on skins before aging in barrel and in bottle. Natural. 
Quinto Quatro reefers to the fifth quarter of a beast, i.e. the offal that the peasants get (where the nobility get the meat).