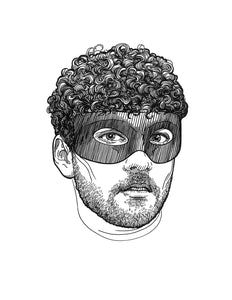 The Maskerade wines are field blends from vineyards that were recently acquired by Stephanie and Eduard. Gut Oggau has instilled biodynamic principles, but the vineyards are still learning and in conversion to becoming certified Biodynamic by Demeter.
In their words:
Holding a tiny bit of their beautiful personalities and characters back, the wines' true self is still hidden. Not quite sure who the person behind the mask is, Gut Oggau will only allow the wines to become part of the family when they have fully revealed themselves.
This red is a juicy blend of Zweigelt and Blaufränkisch from 45 year old vines grown on limestone and slate. The grapes undergo a maceration for 5 days on their skins, pressed and then fermented and aged in large old wooden barrels. 
This wine is available to order until midnight Friday 6 September and will be shipped the following week. Apologies but no further discounts are available.