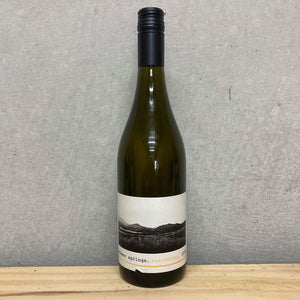 $25.85 in a mixed six using the code 6OFF6!
From a new organic grower in Hanemr, comes this delicious range of natural wines... Unfined, unfiltered and bottled with minimal sulfur additions.  
Grown in the same way as the Pinot Noir, these grapes were sorted and pressed off to stainless steel for fermentation. Once settled the wine was racked off the heavy lees to age in old French oak and ceramic egg. The egg creates a similar environment for the wine, without the uptake of the oak aroma and flavour. We used this combination in order to create a fresh, vibrant, fruity version of Chardonnay.