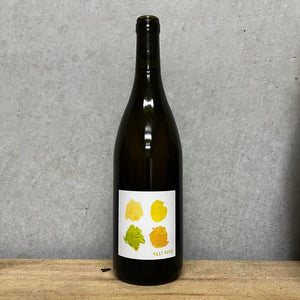 15 Minute Bottles is a new producer making wine in Canterbury and Central Otago, a collaboration between two families David & Lana and Tom & Anne. David is a chef turned winemaker while Tom is a winemaker who recently worked for the acclaimed Claus Priessinger in Austria. As David explains, "the name is derived from the fun, energetic, through provoking wine we fell for while in Europe. When we drank a banger, we would call it a '15 minute bottle' because it didn't hang around for long." This is a salty, dry, intense Waipara Riesling made with the addition of carbonic-maceration to increase texture and fruit-intensity. 
"Salty and textural, Equal parts fun and serious. Lime and grapfruit pith.  Uncertified organic fruit from gravels close to the Waipara River. 
60% direct press, 40% whole bunch carbonic for 8 days. Matured in neutral oak. Unfined and unflitered, Minimal added sulphites. "