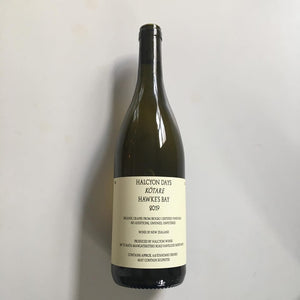 Blend: Sauvignon Blanc (20% skins, 80% whole bunch fermented) + whole bunch Gewurztraminer + whole bunch pressed Pinot Noir.

Sauvignon Blanc, a grape with great acidity, line and vibrant fruit. We loved the texture and structure the whole bunch element gave the wine in 19 so have upped the whole bunch for 2020. Fermented on skins and stems with a bit of Gewurztraminer, subjected to regular light hand-plunging, pressed, then
aged on lees for six months. The warmer year has produced more generosity of fruit in the palate compared to more austere 19.

On the eye: Bright lemon yellow, touch cloudy
On the nose: Dried orange peel, sage, dandelion and coriander seed
On the palate: Linear acid, fruit savoury saline notes and a pithy texture.