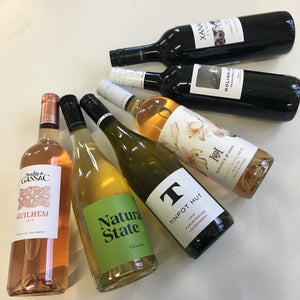 Give the gift of wine this year! Available in four quarterly or six bi-monthly shipments with the Value Six Pack you get six great value bottles every month… two whites, two reds, one non-binary wine and one more seasonal bottle.
Four quarterly shipments: $460
Six bi-monthly shipments: $680
Unless otherwise specified the four shipments are sent in January, April, July and October. Six bi-monthly shipments will be sent every alternate month. 

BONUS: For Christmas 2020 orders (received before 20 December) we'll send out a bonus Xmas bundle containing 1 bottle of bubbles, 1 Hogarth Chocolate and a Cult Wine Tasting Notebook so your special someone has a gift on the big day.